Orphan Black
by TVPre · January 14, 2015
Genre: Science Fiction, Drama, Thriller
Summary: A girl commits a suicide, a streetwise hustler is pulled into a conspiracy theory, she looks just the same.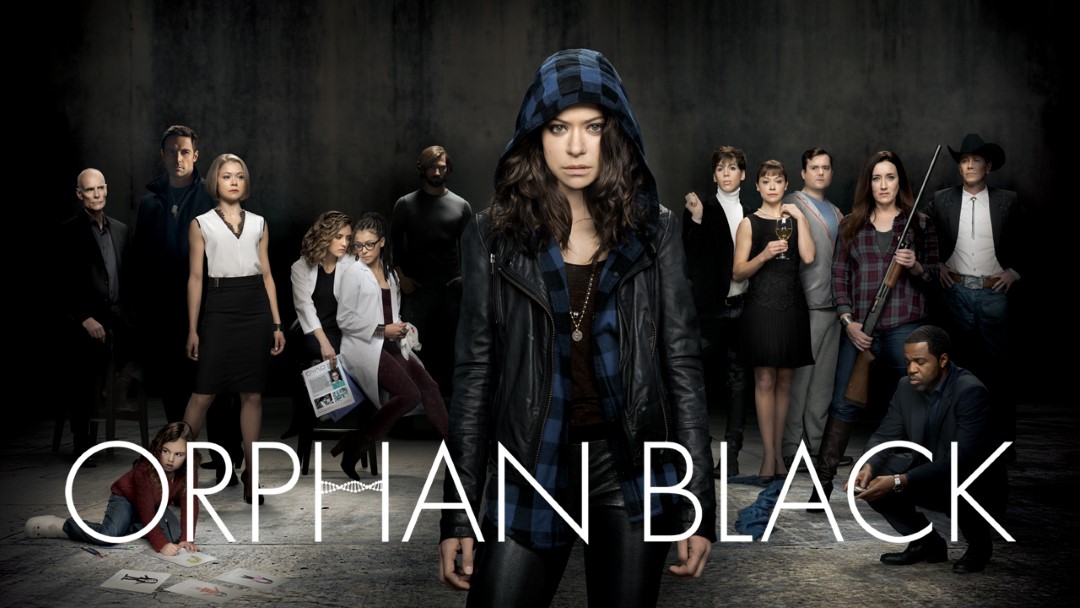 Creator: Graeme Manson, John Fawcett
Main Cast: Tatiana Maslany, Dylan Bruce, Jordan Gavaris, Kevin Hanchard, Maria Doyle Kennedy 
Season 1 Recap
Season 2 Recap
Sarah is a streetwise hustler, she has been on the run since forever, her life gets much more complicated after she witnesses a suicide of a girl who looks like her. She tries to take over her identity in order to clean out her account. Things get out of control after she gets deep into a conspiracy theory.
Sarah has an assassin on her tail and a dead women in her car, all she wants to do is get rid of the body and disappear, that proves to be a lot more difficult than she had homed.
Alison and Cosima reveal interesting facts to Sarah. Cosima asks for her briefcase, Sarah rejects to give it to her, after things go a lot more complicated she decided to hand it over.
Sarah returns the money, Alison gets upset when Sarah mentions that she has a daughter. Sarah stills poses as Beth, Sarah and Beth's police partner track down the woman who attacked her.
Sarah spends the night with Paul, after having a bad dream where she was examined by doctors, she now questions if that really happened. Sarah's hunt for the truth gets interrupted when she is forced to take a trip.
Paul goes missing, Sarah now has to continue alone. Cosima gets closer to Delphine and Dr. Leekie.
Paul attempts to cover up the Sarah's existence. Alison takes vengeance, that could prove to cost her everything she loves.
Kira's life is threatened, Cosima finds the truth about Delphine. Sarah decided the outcome of the killer's fate, Sarah finds out where she comes from.
The Orphans must decide whether to make peace with their creators, meanwhile Sarah is forced with a deadly confrontation with their enemy.
While trying to elude Rachel's thugs, Sarah is forced to make a very important decision, should she trust Paul. Paul tells her about an event, Sarah attends.
Sarah finds out that Rachel didn't abduct Kira. Sarah decides to trust Art, she needs help finding Kira. Sarah finds out that everything is not as it seems, she is troubled as in whom to trust.
Sarah is on the run alongside Kira and Felix with no money. They take refuge at a secluded house, the choice of the house was no coincidence.
Sarah has a terrible car crash but survives, she gets reunited with Kira. Sarah decides to go back to the city. She also pays Rachel a visit, it doesn't go well.
Rachel comes home and finds Rosen dead, she gets angry and takes it out on Sarah and Cosima. Paul decides to help Rachel, meanwhile Sarah helps Helena.
Sarah and Helena start travelling to find the Swan Man in order to find out more about the cloning and their past in general.
A rehab confidante betrays Alison by threating to expose the truth concerning Aynsley's death. The kids are set to visit alongside Donnie, that means that it's all clones on deck for the fallout.
A mysterious man comes to Felix's door, Sarah doesn't want to surrender a crucial piece of leverage, for that reason she makes a deal with Dyad.
Sarah is forced to take desperate action after Cosima looses it, it has tragic consequences. Alison and Donnie tangle with the law.
Sarah prepares to surrender to Rachel and the Dyad group. It all happened after the successful abduction of Kira.
Orphan Black Season 1 Trailer