Top 10 TV Shows Like White Collar
What are the best TV shows like White Collar? In this list we will take a look at the TV shows that are the most identical to White Collar.
A lot of great detective, action and forensic dramas. Great series that you really should watch.
Take notice that there is no order in the list, the last can be as similar to White Collar as the first. I hope you will enjoy the list.
TV Shows Like White Collar
Law & Order
Created by: Dick Wolf
Genre: Legal Drama
Running Time: 45 mins
Original Channel: NBC
Law & Order is the oldest TV show on this list, it started airing in 1990 on NBC, it lasted for 2 decades. A total of amazing 456 episodes and 20 seasons is the sum of this legal drama. There is basically no chance you haven't heard of this series.
The show is split into two parts, the first where the police investigate the crime and the second part where there is a court order.
One of the greatest legal dramas out there.

Monk
Created by: Andy Breckman
Genre: Mystery, Comedy Drama
Running Time: 40-45 mins
Original Channel: USA Network
Monk was on USA Network for 7 years, it was created by Andy Breckman. Tony Shalhoub plays the protagonist and it just seems like the role was mad for him, he was absolutely fantastic.
Monk's obsessive compulsive disorder may get in his way from time to time for him so solve a crime, but without it I think he wouldn't be as efficient as he is. It is very interesting to watch him solving a crime, a brilliant mind with a bad history, he manages to solve every case except for his wife's, she was murdered by a car bomb.
A great show with a great reception from the critics, highly recommended.

The Blacklist
Created by: Jon Bokenkamp
Genre: Crime Drama
Running Time: 45 mins
Original Channel: NBC
The Blacklist is on air since last year on NBC, it was created Jon Bokenkamp.
Raymond "Red" Reddington has eluded the authorities for decades, one day he decides to turn himself in order to help them catch a terrorist but only in one condition, he is to talk to and only to Elizabeth "Liz" Keen.
The second season will start airing in September this year. It is a show where you might think that you can predict it but you are in for a surprise.

The Closer
Created by: James Duff, Greer Shephard, Michael M. Robin
Genre: Crime Drama
Running Time: 42-60 mins
Original Channel: TNT
The Closer was on air from 2005 to 2012 on TNT. There are 109 episodes of this crime drama.
Brenda Leigh Johnson is a deputy police officer and CIA interrogator has been given an opportunity to lead her own division in Los Angeles, her disregard to policy and way of working makes her a marked woman.
7 seasons and 109 episodes is the total of the series, a great crime drama.
Criminal Minds
Created by: Jeff Davis
Genre: Thriller, Crime Drama
Running Time: 42 mins
Original Channel: CBS
Criminal Minds is on air since 2005 on CBS, it was created by Jeff Davis.
BAU is a subsection of the FBI, they are based in Quantico, Virginia. Being a member of the BAU in most cases means that it is nearly impossible to maintain a happy or stable family life.
Some of the critics described the series as average, others as a show with a lot of potential.

Bones
Created by: Hart Hanson
Genre: Comedy Drama, Crime Procedural
Running Time: 43 mins
Original Channel: Fox
Bones is on air since 2005 on Fox. It was created by Hart Hanson and has 190 episodes and 9 seasons so far.
Dr. Temperence Brennan is a socially inept forensic anthropology, after consulting for the FBI she is approached by a special agent Seeley Booth to help the Bureau solve crimes by examining human remains far gone for standard FBI forensic.
It's a great show and you will enjoy the most Dr. Brennan's and Booth's relationship.

CSI: New York
Created by: Anthony E. Zuiker, Ann Donahue, Carol Mendelsohn
Genre: Mystery, Drama
Running Time: 42-45 mins
Original Channel: CBS
CSI: New York was on air from 2004 to 2013 on CBS. Gary Sinise does a great job in his role as the protagonist.
It's the third CSI TV show, after CSI: Miami and CSI: Las Vegas. I suppose all three shows could be on the list so its a matter of taste. It takes place in New York as detectives solve crimes.
Almost 200 episodes of this mystery series, as far as mystery and forensic go, this is the show you want.

Perception
Created by: Kenneth Biller, Mike Sussman
Genre: Crime Drama
Running Time: 43 mins
Original Channel: TNT
Perception started airing in 2012. There are 3 season and 32 episodes of the series so far.
Dr Daniel Pierce helps the US government, he works closely with Kate Moretti who is a former student and recruited him to work with the FBI. Typically the episodes begin with Dr Pierce talking about the human brain, that particular part has an impact later on the episode.
The third season already started, catch up.
Graceland
Created by: Jeff Eastin
Genre: Drama, Action
Running Time: 42 mins
Original Channel: USA Network
Graceland is on air since last year, its orignal channel is USA Network, the stars of the show are Daniel Sunjata, Aaron Tveit, Venessa Ferlito among others.
Graceland is a house in southern California where DEA, FBI and other agents live. Its a place filled with secrets, you will see many twists and turns, a very interesting series.
It is mostly similar to Burn Notice but you will find many similarities with the White Collar as-well.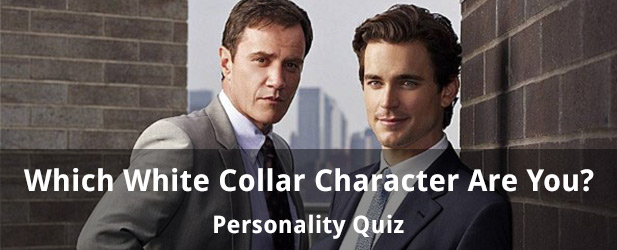 Burn Notice
Created by: Matt Nix
Genre: Action, Drama
Running Time: 42 mins
Original Channel: USA Network
Burn Notice was on air from 2007 to 2013. It was created by Matt Nix. Jeffrey Donovan plays the protagonist.
A spy gets disavowed by his government so he uses the training he acquired to help others in distress. It's a great series with a lot of action and drama.
There are 111 episodes, 7 seasons and a movie. Its the last series on the list and one that is maybe the most similar to the White Collar, but its too difficult to make that kind of a decision.